Pharmaco celebrates 50 years of improving Kiwi lives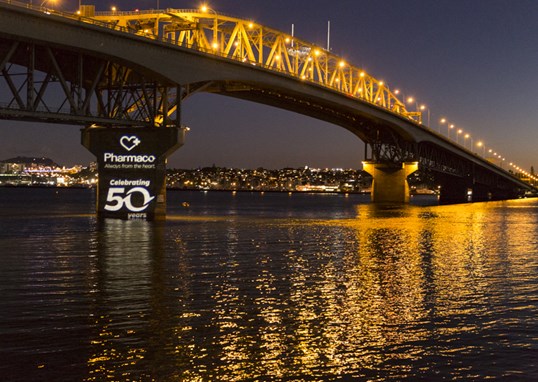 Pharmaco New Zealand has marked its Golden Jubilee as an independent Kiwi Company with a special celebration on 16th March.

Founded on the same day back in 1967, Pharmaco was established to give New Zealanders access to some of the best healthcare products from around the world by representing overseas organisations in this market.

Today, that little Kiwi company has grown to become one of New Zealand's most successful companies in healthcare sales, marketing and distribution. Pharmaco now manages over 2,500 products and is a partner to more than twenty leading companies from Europe, the US, Asia and Australasia. And today, its divisions cover a wide range of products including pharmaceuticals, medical technology, diabetes, emergency care and incontinence products.

Pharmaco's partner companies include Ferring Pharmaceuticals of Switzerland, Hologic and Ferno of the US and i-SENS of South Korea, among others.

Always from the heart, since 1967.

Managing Director, Chandra Selvadurai, says the company's success is founded on a simple idea to connect companies with New Zealand and help people enjoy better health. "This is an incredibly proud time for everyone who is either currently associated with Pharmaco or those who have contribution to our success in the past.

Everything we do is always from the heart and our success is testament to how welcomed this is by our partners and customers. We have shown you can remain independent and that focusing on serving people in the best possible way is the centre of good business."

Pharmaco's philosophy is to always deliver exceptional healthcare products that make a profound difference to New Zealanders' health and wellbeing.  Two examples of Pharmaco's work that reflect this philosophy are being selected as the major supplier of blood glucose meters to New Zealanders with diabetes, and providing emergency equipment to the ambulance and hospital emergency services, fire, police and coastguard, and the defence force.

What's more, Pharmaco also recently co-founded Jumpstart with the YMCA, a diabetes health programme that helps Kiwis to manage their diabetes whether they have the condition already or are at risk. Jumpstart is a national programme operating from Invercargill to Auckland, and has already made a difference to the lives of many of its participants.