How people with diabetes are jumpstarting their journey to health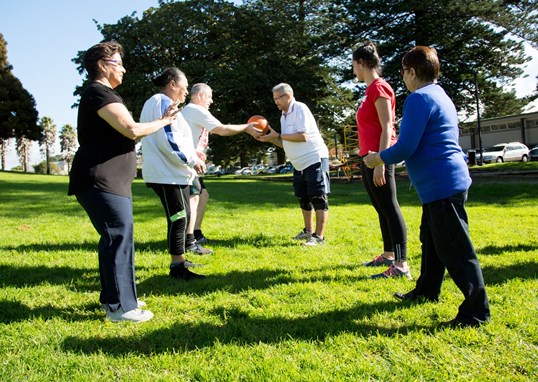 Across 14 YMCA centres in Auckland, Hamilton Invercargill and Wellington, an innovative health and fitness programme is giving hope to New Zealanders diagnosed with pre-diabetes and diabetes. Called Jumpstart, the ten-week exercise and education programme was launched in mid-2015 with a pilot on Auckland's North Shore.

The programme was designed based on the premise that a person can form the habits for healthy living through better nutrition and exercise in just ten weeks. Exercise is the main focus, but weekly seminars with invited nutritionists and podiatrists also educate members on maintaining and improving their health.

A membership fee of just $80 gives members access to any of the 12 YMCA centres across Auckland and Hamilton – a small price to pay for improved health.

The programme was the brainchild of the Chief Executives of YMCA and Pharmaco New Zealand, Peter Fergusson and Chandra Selvadurai respectively, who have teamed up to battle obesity and diabetes.

So far, approximately 600 graduates have completed the programme in Auckland and Hamilton, many of whom are continuing to work out regularly at the YMCA – and are seeing results!
Penny's story: 20kg's lighter and no longer pre-diabetic.

For Penny Ward of Millwater on Auckland's North Shore, the programme was just the jumpstart she needed. She says the biggest challenge was getting in the door - at 63 years old, she had never gone to the gym before.

"My doctor gave me a form and it stayed in my bag for weeks," she said, "but now,
to people who are thinking of joining, I say, "get down here!" Penny has lost 20kg, is no longer pre-diabetic and she isn't planning to stop anytime soon - she continues to go to the YMCA in Northcote three times a week.
You can either self- register online or contact your GP for a referral It's also an easy, fun and a great way to meet other people with diabetes
Click here to find out more and start feeling healthier, one step at a time.