Crowd "jumpstarted" Bollywood-style at Holi event.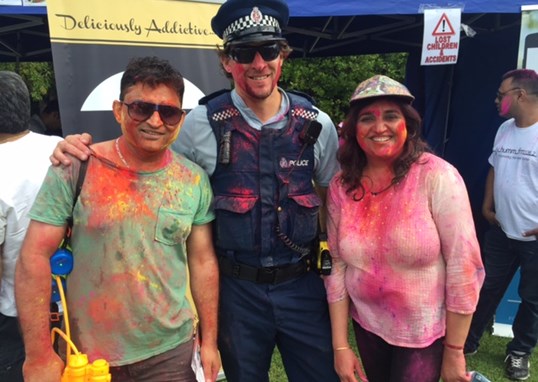 'Holi Colours in the Park' is a fun-filled community event organised by popular radio station, Humm FM. Held at Three Kings Reserve in Auckland on Saturday, March 18th, this culturally diverse event celebrated the Holi Festival of Colours and was attended by around 5,000 people, including national and local community leaders.
With an explosion of colour, live DJ's, food and entertainment, it was a fun day out for all involved. Holi represents the celebration of happiness, goodwill and fresh beginnings, and is celebrated by spreading beautiful colours on the cheeks of relatives, friends and strangers, singing and dancing and wishing them 'happy Holi'.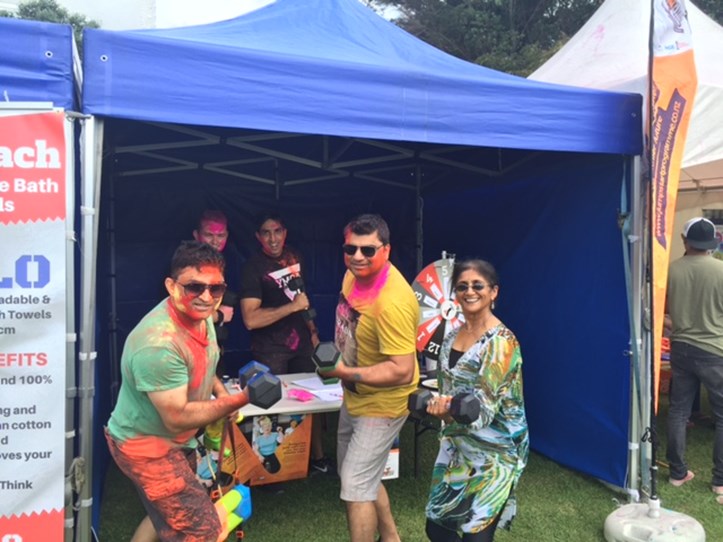 Because diabetes is a growing problem in the Indian community, it was the perfect opportunity to spread the word about the JumpStart programme and how it can help New Zealanders with diabetes get fitter, healthier and learn to manage their symptoms – and have some fun in the process. 
Kumar, local board member and JumpStart trainer led many stage performances to engage the crowd into physical activities through famous Bollywood dance moves - which as the photos attest, were thoroughly enjoyed by the crowd.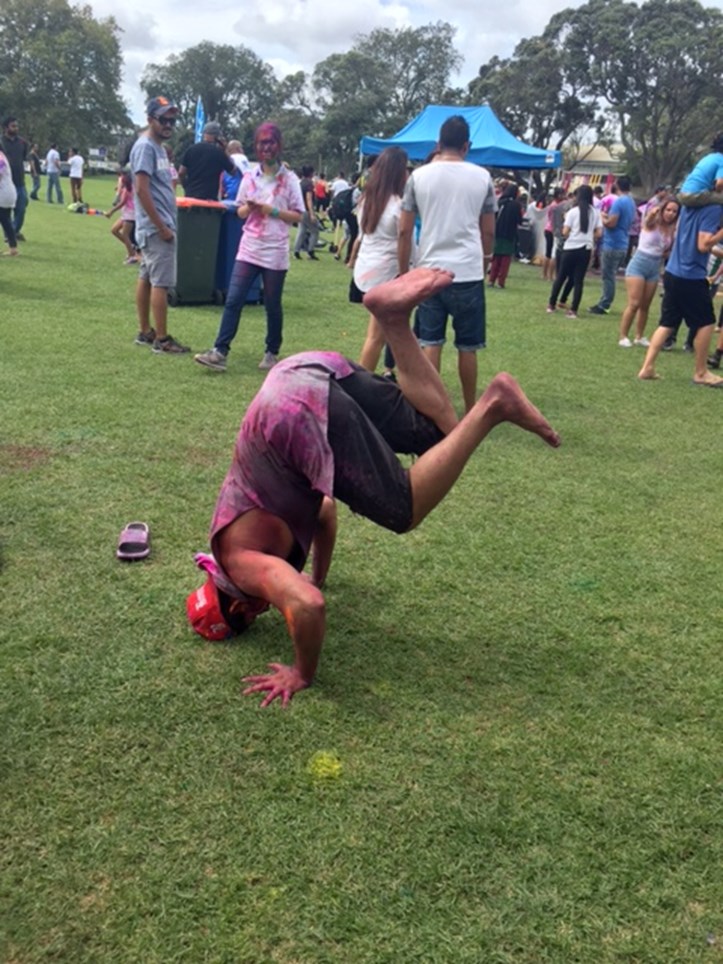 What's more, many people showed interest in joining the next Jumpstart programme starting on 1st May 2017. This fun, sociable ten-week course is available for just $80 at participating YMCA branches throughout the country – click here to find out more.