Josephine Lio Joins Jumpstart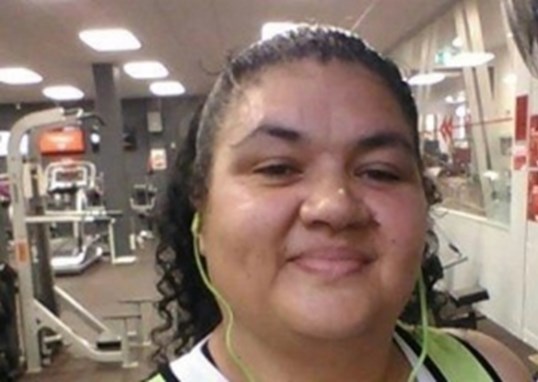 For Josephine Lio, what started out as being a supportive friend by going to the gym resulted in her joining the YMCA Jumpstart programme, because she wanted to make a positive change in her life. Before starting the programme Josephine said she often made poor food choices, and didn't stick to ideal portion sizes.Lack of exercise and good foods
Josephine's main source of exercising was walking. She found jumping on the scales daunting, and she found it hard to stick to an exercise routine. However, she said joining Jumpstart at YMCA Auckland City Fitness helped change all of that.
"We decided to give Jumpstart a go and see where it would take us in helping us get fitter and making better decisions towards better living… I would just eat anything I wanted to and not worry about portion sizes beforehand."
Josephine puts in the hard yards
It wasn't easy, but Josephine committed 100 percent to the programme, loved it.
"I have really pushed through my comfort zone and worked very hard through all the pain. Nothing comes easy. I am a mother of four, nana of one, and now I have so much more energy, I am alert, not so tired anymore, and I can keep up with my kids."
She has also inspired other family members to think more about what they are eating, and how they are exercising. Two of her nieces and her nephew have signed up to Jumpstart since following Josephine's journey from the beginning.
"My family are making small changes in their daily activities as a result of my journey so far. They are making small changes in their eating habits and have started to exercise a bit more now.
Josephine now works out in the gym twice a week, and goes to aqua aerobics twice a week, as well as making healthy food choices every day. She said it wouldn't have been possible without the experts at YMCA.
"Having a team is are passionate, supportive and who genuinely care about helping people like myself on our journeys to better healthy living is so important, as well as having family support."
Keen to inspire others
Since joining the Jumpstart programme, Josephine has lost nearly 16kg, feels fit, and has learnt a lot.
"I'm feeling great, fabulous, not so self-conscious anymore on how my body used to look, I'm just moving forward, and continuing to work very hard on better living and good health.
"I have learnt on my journey to not worry or focus too much on what the scales say (this can be quite hard to do) and take it one day at a time, keep working hard on your short term goals to achieve your long term goals and most importantly, to have a lot of fun along the way."
She said Jumpstart was perfect for people wanting to make a positive change.
"I really do think that your mindset has to be ready for a lifestyle change, because when you achieve that, then everything else just follows. We have all got to start somewhere. Why not take a friend or two with you to the nearest YMCA and check out the Jumpstart programme? You will really benefit from what they have on offer.
"It's given me a lot of confidence, people around me have noticed something is going on and I can't stop telling them about the Jumpstart programme."
Josephine has blogged about her experience, which you can view on her Facebook page, Fit Fina.

"I started this so I could be held accountable for my actions. What you see on my fitness page is real, and to encourage my extended family, friends, that if I can do this, you can as well.
"To everyone out there, why not go along and check out your nearest YMCA and give Jumpstart a go - who said you can't have fun at the gym? I'm absolutely loving every moment of my journey."